About Quality
We are focus on design & produce high quality thermoelectric (TE cooler) for mid/ high end application.
We P&N Technology are ISO-TS16949, ISO9001:2015 certified manufacturer for thermoelectric products.
All our thermoelectric modules are RoHs and Reach compliant.
All our thermoelectric cooling modules (peltier modules ) / thermoelectric power generator modules/ TEC are tested according MIL-STD-883 to ensure it's reliability and quality.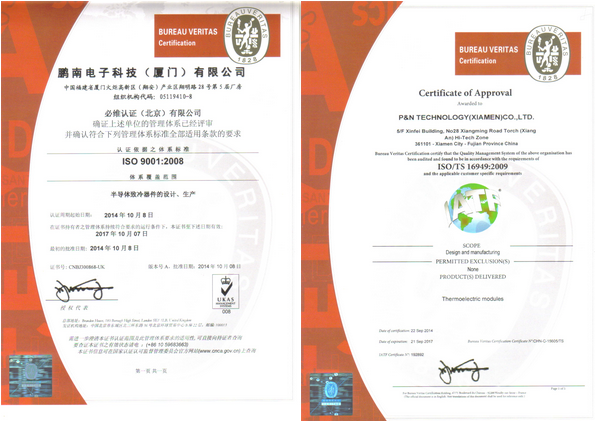 We provide customized Thermo solution, including the thermoelectric modules and assembly customized to meet your specific requirement, welcome to contact us if you need any support.

Contact mail: info@pengnantech.com
Contact Tel: 0086-5923521978